About Us
The History of  Woodside's Landmark Gathering Place
Woodside's Landmark Gathering Place came to life in 1966 when a New York City Firefighter named Joe Donovan, with the help of his father, purchased the Clover Leaf Bar on the corner of 58th Street and Roosevelt Avenue. It didn't take long for Donovan's to become a favorite with the heavily Irish community. Joe Donovan became well known throughout Woodside, especially with his neighbors across the street at St. Sebastian. With good food at fair prices Donovan's Pub soon became the gathering place for everything from a quick drink to large family gatherings celebrating life.
 The cozy Pub offered a warm welcome, Properly Poured pints of Guinness and a hot meal in the welcoming room with a fireplace. No wonder it reminded the locals of similar pubs back home in Ireland. As the business grew the size of the staff grew with it. Donovan's has employed hundreds of people as managers, bartenders, waitresses, busboys, kitchen staff and cleaners. Many of the staff grew up in the neighborhood, went to local schools and held jobs in the Pub form high school through college and beyond. There was always a sense of family in the restaurant. The Pub grew quickly over the years expanding to it's current 4 dining rooms that accommodate parties of all sizes. The Pub literally became a family business when Joe's brother became full-time manager. Jack Donovan, a retired New York City police officer, presided over Donovan's Pub in Woodside and he and Joe's children grew up in the business filling in where needed. It was a truism that there was always a Donovan in their namesake Pub.

The restaurant quickly became a neighborhood favorite, especially in the eyes of the local Irish Americans. It was the go-to place for a traditional Irish meal of meat and potatoes, and the affordable prices didn't hurt either. A deep-rooted loyalty was established among the locals. To this day, many of Donovan's patrons are the regulars who have been coming by for a drink and some food for decades. The walls in Donovan's Pub tell the story of the community noting the heroism of many of the neighbors – police officers and firefighters killed in the line of duty especially true of those lost in the terrorist attacks on 9/11.
The Pub gained significant notoriety for its' signature burgers even being named by Time Out New York, The New York Post, The Daily News, and others as the best burger in New York City! Over the years despite the fickleness of NYC eaters it is always listed as one of the best burgers in New York. The menu has expanded as well to include a great wine list, excellent Chicken Francaise, Broiled Scallops, and, of course, Shepherd's Pie to name just a few. Ask any of the longtime customers and you'll get a wide variety of suggestions of their favorites ordered regularly, in some cases, over the course of the last 50 years!

With a desire to spend more time with family, especially his grandkids, after a 47 year run Joe Donovan decided to put his landmark restaurant up for sale.
But longtime employee Jimmy Jacobson wasn't going to take the end of Donovan's sitting down. Jacobson—who had been there for 28 years, first as a busboy while in high school and then as a bartender—partnered with his brother-in-law Dan Connor to save the landmark pub. On January 20, 2013 (coincidentally the Feast Day of St. Sebastian), the new owners took over Donovan's Pub, gradually modernizing the space; accepting credit cards, live entertainment, enhanced audio and video systems, an active delivery service and a new paint job on the exterior.
Most importantly , the new owners and their team worked hard to ensure they maintained the warm welcoming character of Donovan's. The Pub' essence lives on in the kitschy mementos lining the walls with plaques honoring local heroes next to photos of a who's who of New York political figures. and commemorating various sports victories. Jacobson recently told the New York Times: "We're just trying to bring the charm back." The Donovan's Pub of old, the historic burger joint brought back to life, remains a fixture of the Woodside community. All of which is good news for anyone looking for a good, hot meal and a properly poured pint of Guinness.
Dynamic Slider to News #featured

Time Out New York Readers Choice #1 Best Burger
#9 on Eater's 27 Top Burgers in NYC
Featured on Zagat's Best Restaurants in LIC/Sunnyside/Woodside
Featured in Eater's Where to Eat a Full English Breakfast in New York City
Thank you! Céad Mile Fáilte
Donovan's in the New York Times!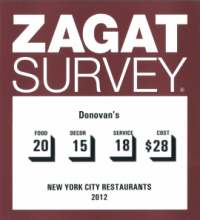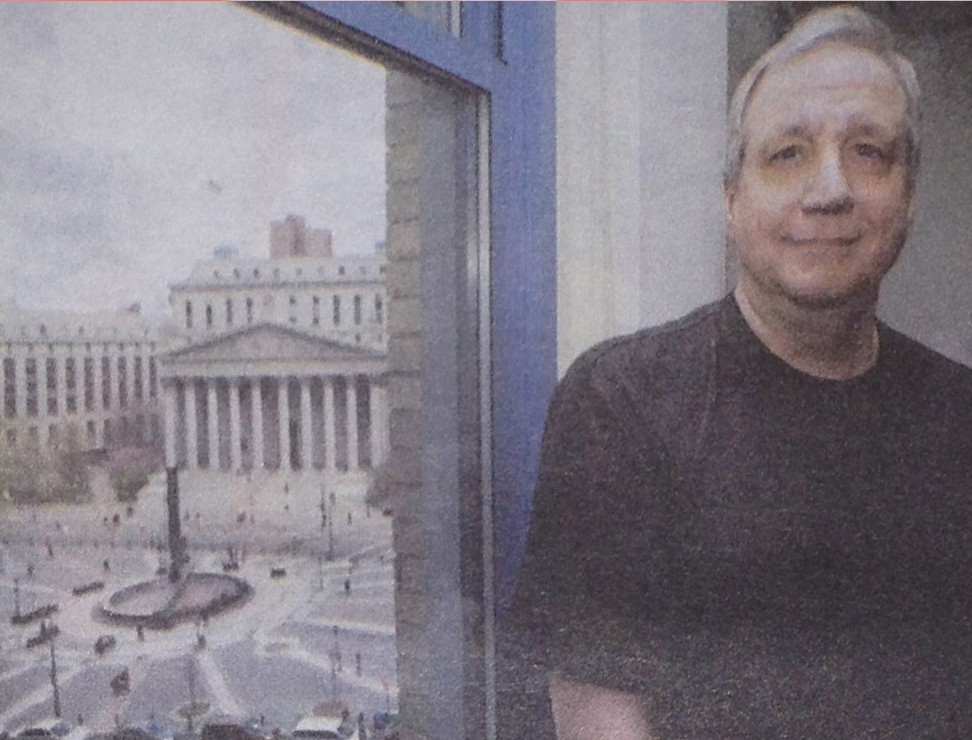 Michael Maney: Novelist by Night
7 Days a Week
11am-11pm (Seating until 10:00pm)
Drop Us a Line
Don't be shy. Let us know if you have any questions!